Interview by Sarah Micallef , Head of Content at Content House Group, the publishers of MaltaCEOs.mt.
Suzanne Brincat Dowdall attributes her success to "believing in myself, hard work and being dedicated to what I do" – and it is these elements that have enabled her to become Managing Director at Atlantis Management Ltd (AML), which specialises in crew management, yachting, ship registration, maritime advisory and corporate services.
In this interview – which forms part of a series with women business leaders in Malta – she looks back on her journey in the industry, and how she made it to the top of her game.
Suzanne's career started in finance. Having studied for an Accounting degree on a part-time basis, she relished the opportunity to hold various roles in the industry, working her way up the ranks. "During that time, I was offered a finance position in a maritime agency, and that is where I fell in love with the sector. I knew immediately that the maritime sector was the sector I wanted to work in, and I never looked back," she recalls.
Considering the learning curve that came with her first foray into the working world, Suzanne describes herself as an ambitious person with a passion for learning, and says that showing interest in each position she held gave her lots of hands-on experience. "Showing initiative, sharing my ideas for improvement and being honest was noticed by my superiors, and this helped me climb the ladder quite quickly. I never shied away from asking for information, and over the years I also learnt that there is a lot one can learn through research," she affirms.
Speaking of her recipe for success, Suzanne says it is very important to keep up to date with new regulations, and where possible, to study new areas which could also widen your options. "I attended a number of courses after completing my degree and this was a great help to widen my knowledge, and also helped in finding more opportunities and increasing my professional network."
Turning her attention to the issue of gender, Suzanne reveals that she didn't face any specific challenges or obstacles to get to the position she holds today, attributing this to working for a German-owned and managed company. "Germans have a great respect for women and also believe in equal opportunities, so being female never had any disadvantages for me, she says, noting that it could certainly have proved a hurdle, with very few females actually working in the maritime sector. "However, I never shied away from the job, and I was always welcomed."
Discussing whether women in general tend to face greater obstacles to reach top positions at work, the Managing Director believes that this can depend on how much support one receives from their family. "One of the biggest obstacles for women is the point when they want to start a family and try to juggle between a job and the children. Reaching top positions needs a lot of hard work and dedication, and also doing it on a full-time basis, so if there is enough support at home, this can be achieved," she maintains.
As for the low numbers of female representation on company boards locally, Suzanne also feels that this is largely down to women having to stop work altogether or reduce the number of hours of work when they have children. "This will slow down their professional progress," she attests, calling for a change in the mentality that it is the woman's job to raise children, particularly when they are young and need more attention.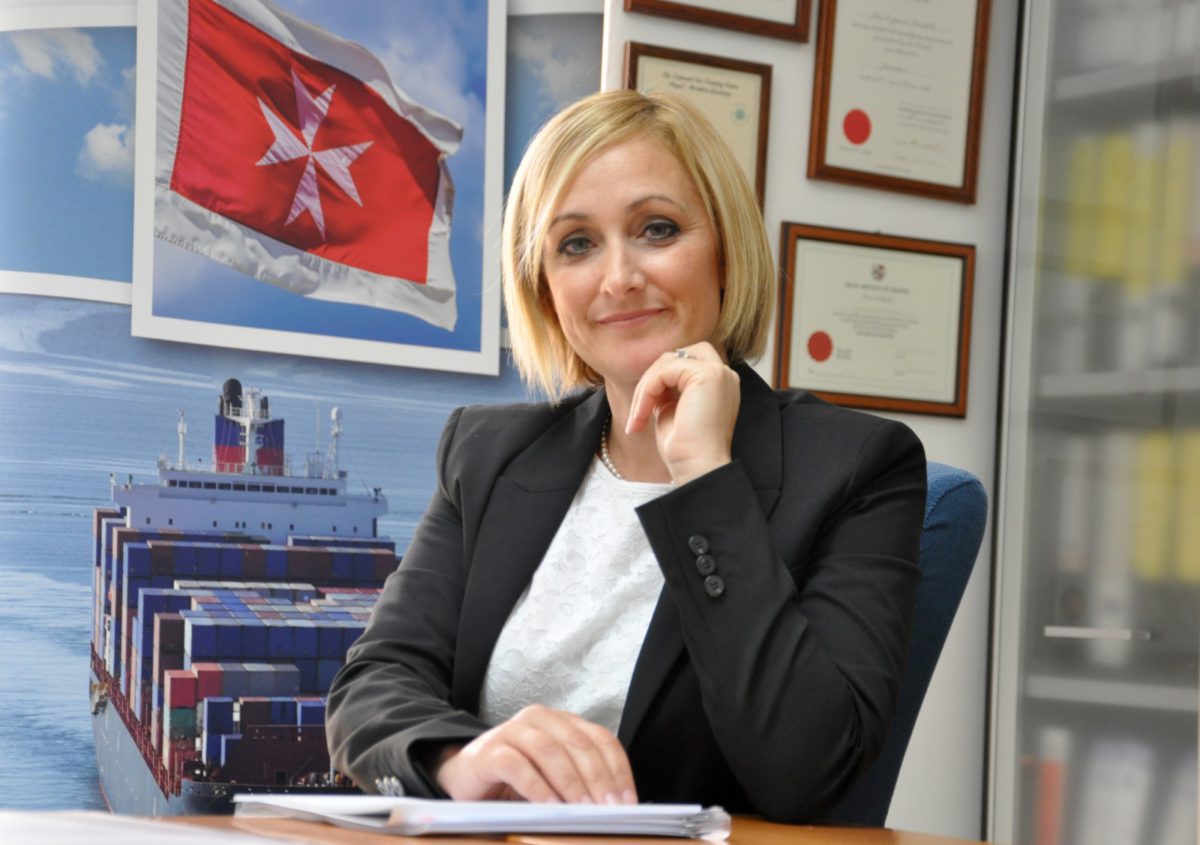 "Sharing equal responsibilities will place females on an equal playing field with males. Bosses also need to understand that a male also needs to be there for his children, and to also offer them more flexibility in their jobs. Having in-house childcare centres catered for businesses will also give the opportunity to employees to leave their children in a place close by and reduce the amount of travelling time," Suzanne advises.
"I think that COVID-19 has taught us all a lot, especially when it comes to offering flexibility to our staff and being more compassionate with our workers, who may do an equally good job from home, whilst raising a family," the Managing Director continues, affirming that holding meetings remotely is a great step in the right direction. "It saves a lot of travel time and also offers the flexibility to workers to attend meetings whilst being close enough to their children."
Finally, asked what key advice she would offer to women who may be struggling to reach top management positions within their company, Suzanne believes that the first step should be getting to the root of the problem. "An honest one-to-one chat with bosses explaining what they would like to achieve could be a great help. I always made it very clear to my superiors that I was ready to take on more responsibility and also that I wanted to be part of the board of directors, so when the opportunity came, I was first in line," she says.
Another way of bettering your role, Suzanne adds, is to take on a higher position in a new firm rather than achieve it internally, so "perhaps the next step might be attainable from outside the firm."